Since 1973, Western artists and art collectors have gathered at National Cowboy & Western Heritage Museum for Prix de West, the nation's premier Western art exhibition and sale. Sculptors have been an integral part of the Prix de West experience since the show's inception.
A total of 12 sculptors have been selected for the prestigious Prix de West Purchase Award, given to the artist whose work of art is selected by the Prix de West Committee and purchased for the Museum's permanent collection. Many of these award-winning sculptors will participate this year as well, bringing unique works to the 50th Prix de West. Let's see a few of the sculptures these award-winning sculptors are bringing this year!
Kent Ullberg
Originally a Swedish Native, Ullberg has been participating in Prix de West since 1977. Ullberg won the Prix de West Purchase Award in 1998 for his piece, "Ocean's Cradle." For his 44th Prix de West, one of the pieces he is bringing is called "Full Moon."
Steve Kestrel
Steve Kestrel has been a part of the Prix de West community since 1991 and will participate in his 29th show this year. Kestrel won the Prix de West Purchase Award in 2013 for "Desert Timeline." This year, for his 30th he is bringing "Respite," among other pieces.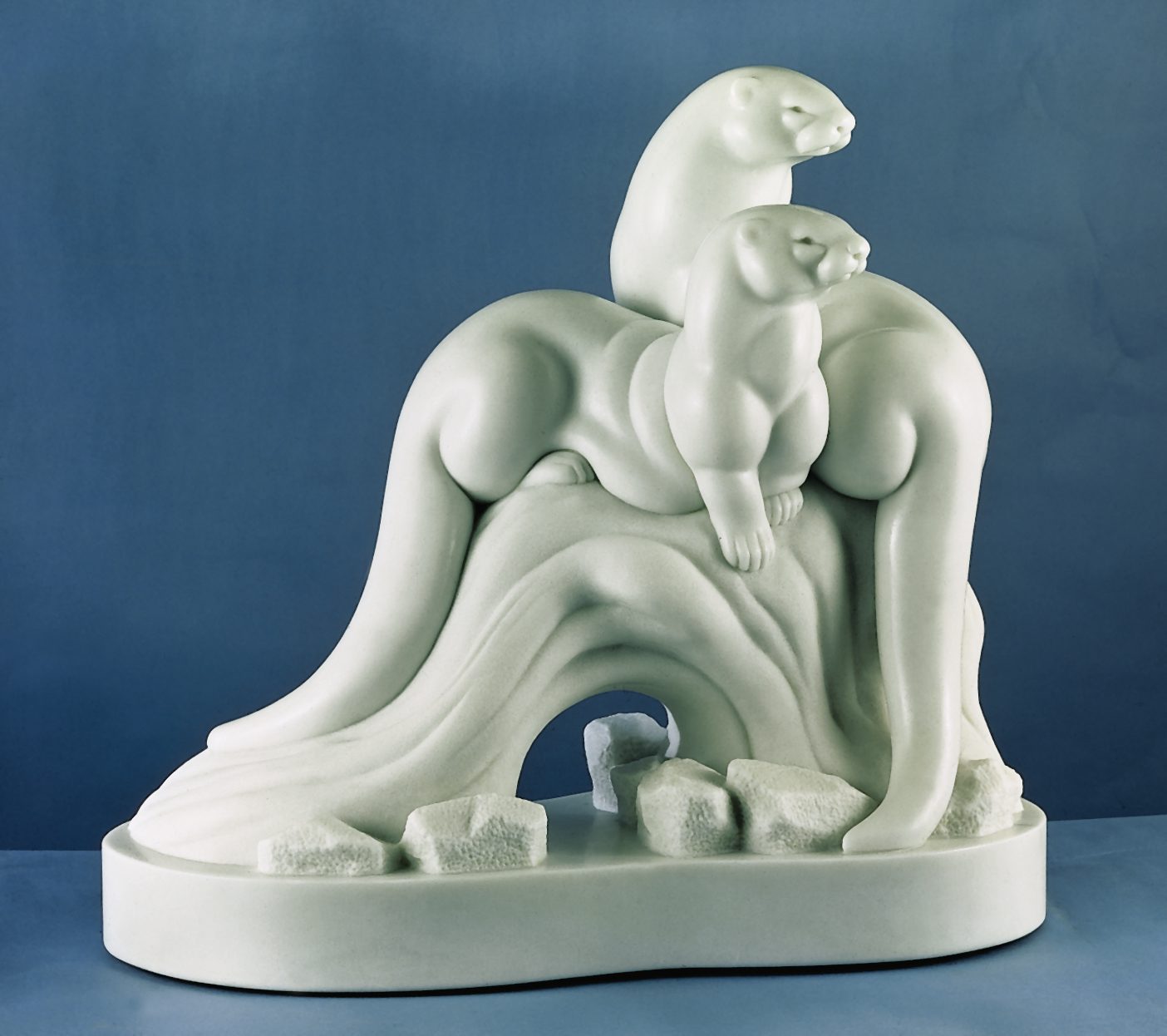 Gerald Balciar
Gerald Balciar is a sculptor from Parker, Colorado and long-time, award-winning Prix de West artist returning to the show for his 40th year. Balciar won the purchase award in 1985 for "River Companions." This year he is not only bringing several unique sculptures including "Autumn Splendor," but he is also bringing this year's commemorative bolo, the fourth bolo he has designed so far.
Prix de West Purchase Award pieces are on display on a rotating basis throughout the Museum. To see these and other new sculptures, be sure to visit the Museum while the 50th Prix de West is on exhibit from June 2 through August 7, or view art as it becomes available on the online catalog.