The Traditional Cowboy Arts Association (TCAA) is dedicated to preserving and promoting the skills of Saddlemaking, Bit and Spur Making, Silversmithing and Rawhide Braiding. "Continuing the Tradition" is our new video series showing the history of each of the traditional cowboy art disciplines and how TCAA artists are helping to continue those traditions. Today, learn more about the history of saddlemaking and the role of this craft in the cowboy culture of the North American West.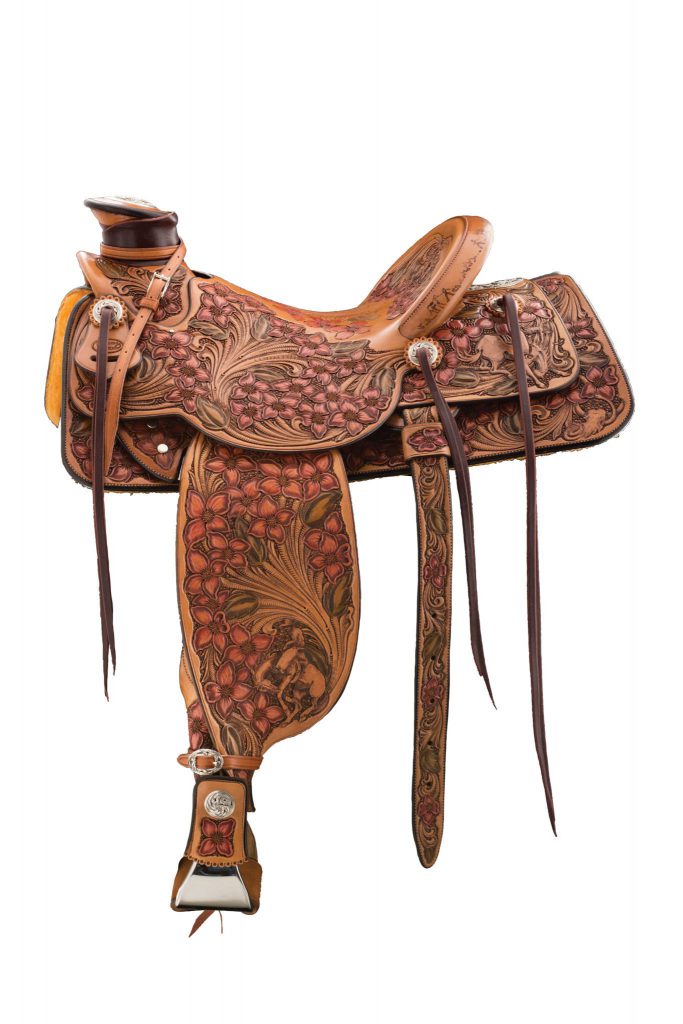 This saddle commemorates Cary Schwarz's 40th year as a saddlemaker. Elaborately decorated with cowboys on bucking horses, Schwarz says the serpent carved on the back skirts is the cause for all the drama. The color applied to the flowers, leaves and pebbled background is complimented by an antique finish. The multi-colored pebbled background was inspired by the stones of Lake McDonald at Glacier National Park, Montana, where C. M. Russell spent many summers creating his art.
The Museum is proud to partner with the TCAA to showcase the best examples of their art during our annual Traditional Cowboy Arts Exhibition & Sale, September 30 – October 1. Items will remain on exhibit through January 2, 2023.